Buy or Sell with Paula in Wilmington, NC and Beyond!
Paula is an award-winning real estate agent working in the greater Wilmington, NC area and beyond. She has landed Icon Agent at eXp, the 40 Under 40 Award, and has been featured in WILMA Magazine. Below are the most current Wilmington NC real estate listings and the most up to date Wilmigton, NC real estate data. Our property search is updated every 15 minutes. Feel free to register for a free account to receive email alerts whenever new Wilmington, NC listings come on the market!
Wilmington, NC
September 26, 2023
Buying Or Selling? Contact Paula For Help!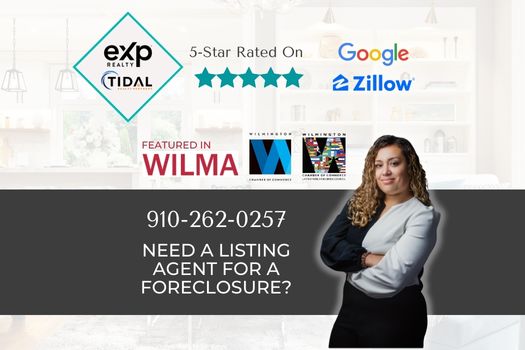 Client Testimonials
Paula is an amazing person! She was very helpful with all of our needs for finding a home and had great customer service! She is exceptional at negotiating and her communication skills are off the charts! We always could count on Paula for helping us finding the perfect home. 100/100 stars and would definitely recommend!



Cynthia-Ann Taylor Blanton
I have never met a more devoted, smart, hard working, caring real estate agent ever! I have been a MLO for 15 years and when I am working with Paula i know the clients are going to be more than well cared for and protected. I cant find enough amazing words to express how great she is! not many agents care but she cares more than all. She will fight to the end of the world for her clients!



Jenna Propper
Paula has been really great to help me through the process of home buying. As the first person in my family to try and go through this process I didn't have anyone in my life to assist. Paula has held my hand and has explained everything to me very well. Paula hasn't at any point made me feel dumb or annoying with all the questions I have been asking her. She really goes above and beyond and I'm glad I have her in my corner in this process.



Ariana Aguilar
I highly recommend Paula to help you in your next Real State investment. My experience with her was execellent, all information that I requested was delivered on a timely manner. I run my credit on 3/10/22, on 3/13/22 we have a verbal confirmation on accepting my offer, on 3/15/22 we have our contract signed. Closing date 4/18/22. Thanks to Paula everything went smoothly, inspections, negotiations, steps to follow and. Much much more !!
Luis Miguel Jimenez